6. Happy hump day
lunes, diciembre 10, 2012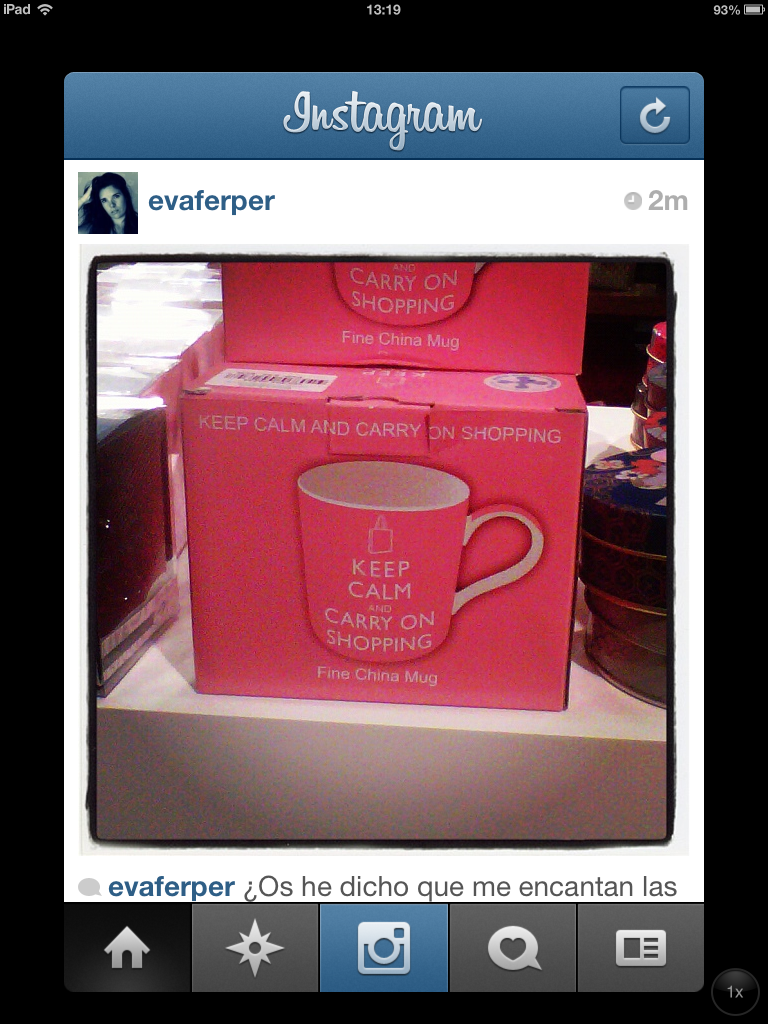 "Keep calm and carry on shopping"
Esta es la frase o dicho de esta semana, acabo de ver la taza y me he enamorado de ella, tan rosita... Por cierto, ¿ Tenéis instagram? desde hace unas semanas que me compré el ipad (y lo quité de la wish list) tengo instagram y estoy como loca subiendo fotos de preparativos, cosillas que veo interesantes, fotos del día a día ... no se, solo se que estoy casi 24 horas pegada a el viendo las fotos de todo el mundo.
Si quieres saber de que trata esta sección puedes ver el primer post
AQUI.
If you want to know this section you can see the first post
HERE.